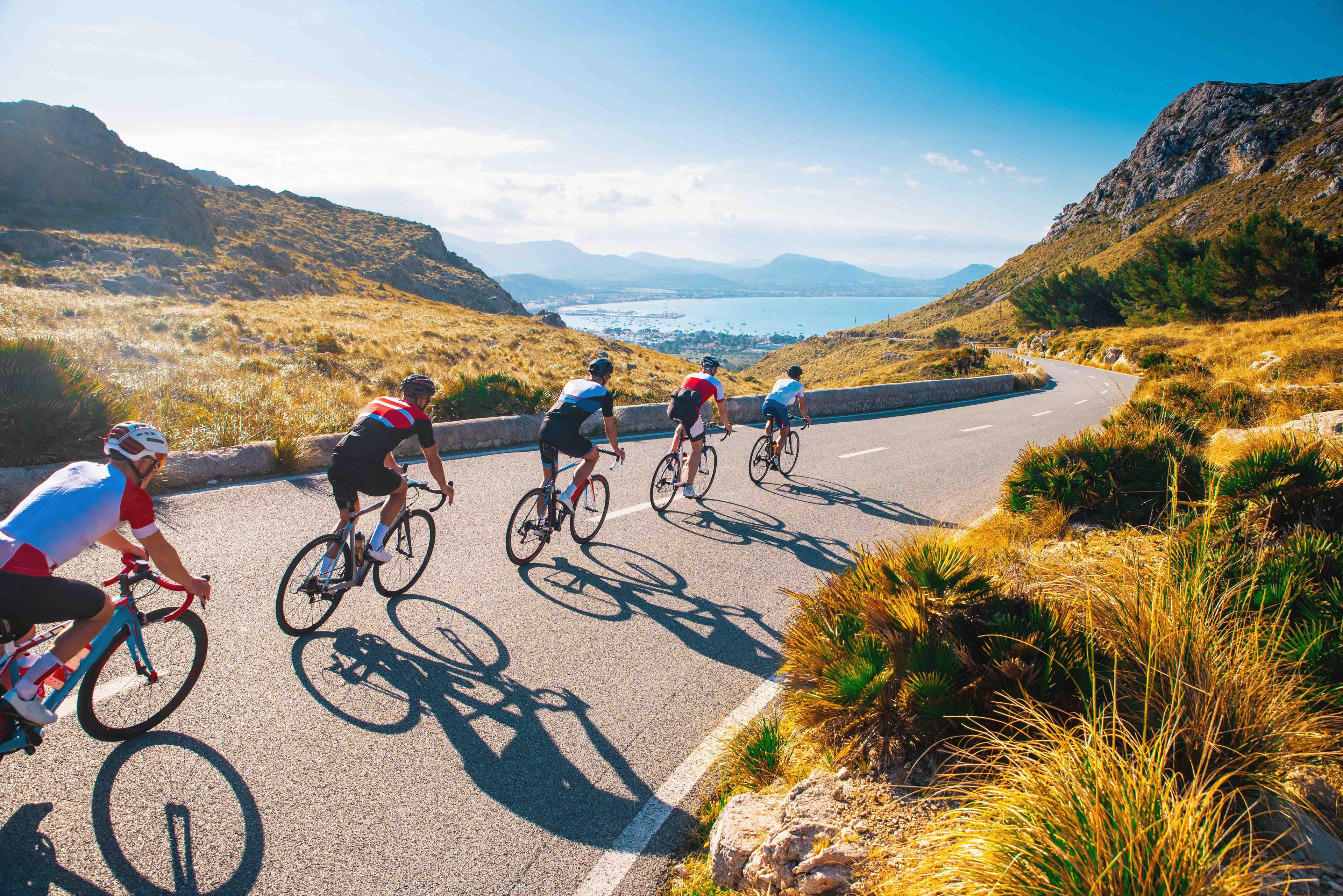 Planning your Marbella cycling?
Read about our favourite routes and more...
The best Gran Fondo cycling route in Marbella – Enjoy an entire day on your road bike!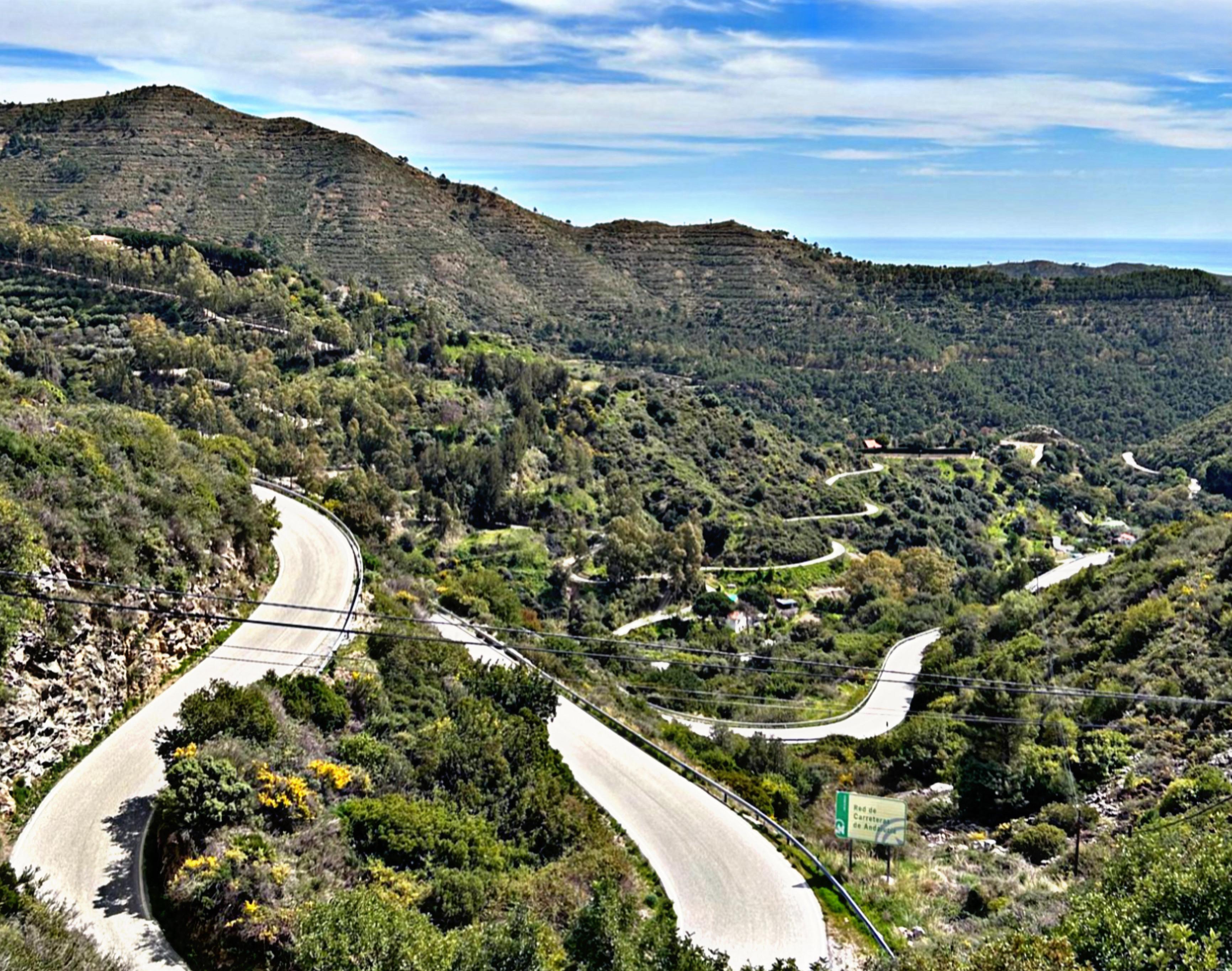 Nestled along the sun-kissed coast of southern Spain, Marbella is a paradise for cycling enthusiasts seeking challenging routes, stunning scenery, and a taste of Mediterranean adventure. Today we'll tell you about one of our favorite Gran Fondo experiences, starting from Marbella, unveiling the most scenic, exhilarating, and rewarding cycling route that showcase the region's diverse landscapes. So, grab your helmet, rent your bike, and let's embark on a cycling journey that's as invigorating as it is awe-inspiring.


Route: Marbella – Ojen – Monda – Guaro – Yunquera – El Burgo – Ronda
Distance: 140KM
Elevation: 3000m
Max Elevation: 1113m
Route Type: Circular

This route is the epic cycling odyssey through the heart of Andalusia and offers an extraordinary blend of challenging ascents, exhilarating descents, and breathtaking scenery that will leave any road cyclist both physically and visually captivated.

One of the demanding segments is right at the beginning, the ascent from Marbella to Ojén, featuring a series of short but steep climbs that can push cyclists to their limits, especially since you might not have had much time to warmup. The climb averages 5,7% gradient with sections of up to 15% which is a nice introduction to what you can expect from this route! You can choose to descent into Ojen for a quick coffee (I wouldn't, we've barely started!) or cycle past it on the top and just admire the beauty of the village.
Ojen!
The road then winds through the picturesque village of Monda, offering a brief respite before the challenging climb to Guaro, a stretch that spans approximately 4 kilometers of demanding climbs. Despite the physical exertion, the beauty of this section cannot be overstated. The Andalusian countryside unfolds in all its splendor, with lush olive groves, captivating views of the Sierra de las Nieves, and traditional white-washed villages dotting the landscape. The stunning scenery serves as a motivating backdrop, inspiring you to persevere and conquer the demanding climbs. Guaro is a good place to stop for a quick coffee.

For the next part of the ride, coming into and out of Yunquera, you are on a constant climb. The road twists and turns through the Sierra de las Nieves mountains, challenging your stamina and determination. The higher you ascend, the more dramatic the views become, offering panoramic views of the rugged mountainous terrain and the surrounding countryside. Upon nearing El Burgo, the climb begins to level off, offering a brief respite before the next leg of the journey. The descent into El Burgo is a thrilling ride, rewarding cyclists for their earlier efforts with a sense of exhilaration and the chance to recuperate before continuing the ride towards Ronda.
Looking back at El Burgo as you climb out of it.

The most demanding section of the route, in my opinion, is the El Burgo to Ronda part which presents road cyclists with varying gradients, demanding ascents with hairpin turns and serpentine roads that demand focus and determination to maintain a consistent pace. Within the 30 Km stretch, right out of El Burgo there is a constant climb of about 10Km, with portions reaching up to 12%. It's not for the lighthearted but the ascents will reward you with stunning panoramic views of the surrounding landscapes, making the effort worthwhile. Enjoy the exhilarating descents as you make your way towards Ronda.
Coming out of El Burgo…the incline of the trees should give you an idea of how steep these sections are.

As you come into Ronda take a moment to orient yourself in the big multi-way roundabout. The middle lane takes you towards town center and the left one, back towards "san Pedro" and Marbella.

Descending from Ronda, you'll relish the exhilarating ride back towards Marbella. The momentum of the descent will be a welcomed respite, allowing you to catch your breath and appreciate the change in scenery. The final stretch, though challenging in parts, is interspersed with moments of triumph as you approach Marbella once again, completing an epic loop through Andalusia.

For any cyclist embarking on this Gran Fondo adventure, preparation is key. Make sure you have time - this is a full day cycling and can take anything from 6-10 hours depending on how often your stop and your speed. Adequate hydration, nutrition, and pacing are essential to sustain energy levels during the demanding climbs and long distances.

You need proper gear, including a well-maintained road bike and appropriate clothing for varying weather conditions, Ronda is many degrees cooler than Marbella in the winter months and hotter in the summer. It's also advisable to familiarize yourself with the route, understanding the challenging sections and planning your rest stops accordingly. I would for example not recommend a stop in El Burgo as your body cools down and then you have a monster of a climb a head of you! Most cyclists stop in Ronda for their big meal. This is a good option but remember that coming out of Ronda, you also have a challenging climb, and a light meal is more advisable. 

In conclusion, this Gran Fondo route from Marbella to Ronda is a true test of a cyclist's skill and resilience, offering an unforgettable journey through captivating landscapes and challenging terrains. Prepare to be mesmerized by the beauty of the Spanish countryside as you conquer the kilometers and embrace the ascents, creating memories that will last a lifetime.
Hope you enjoyed reading about this route.
If you would like the GPX files of this route, drop us an email on info@marbellarentabike.com. 
You can rent a high-quality road bike from www.marbellarentabike.com
In the shop our experienced employees can also give you tips and tricks for other cycling routes, recommend nutrition and you can even buy basic clothing.
Suggested products